In 2017, I had decided my next travel destination would be Egypt! In July of that year, I met with Alex from Travel to Discover for a few hours one rainy afternoon to initiate the booking process. We began by booking the main flights- Winnipeg to Cairo, Cairo to Winnipeg. I planned for the first half to be independent- just me! I wanted to plan my own timeline, choosing destinations and accommodations by myself. For the other half, I signed up for a G Adventures small group tour entitled "Egypt Upgraded". (www.gadventures.com/trips/egypt-upgraded/DPEE/ ) I would get to explore Cairo, Alexandria, Aswan, Luxor and Abu Simbel over a 12 day period.
Over the previous 9 years, I had visited 20 countries. I had traveled as part of a tour group in countries such as Peru, Bolivia and Chile- countries where I didn't speak the language- and traveled solo in countries like Australia, where I knew I'd feel safe. I had also traveled in the past with friends, partners or visited friends I had made during my travels in their home countries. I was happy to know that this trip to Egypt would have a good balance of independent exploration and organized group travel. I felt quite excited and confident in booking my trip that day- I had known for years that I had wanted to explore this country and I was finally going to do it! I would also be spending my 39th birthday, as well as Christmas in Egypt- it would be my first time overseas at this time of year! I programmed the date into my Countdown +Reminders App on my phone- 141 days until I was on my way!
My initial excitement turned to uncertainty as the weeks passed. "Egypt?!??!" was the average response when I first would tell people that I was planning a 3 week trip to Egypt. Friends, family or coworkers would look at me with a mix between fear and confusion on their faces. "Why would anyone want to go there?! Isn't it dangerous?! Especially for a single white female?" I began to wonder "Had I made a mistake booking this trip?" People would take every opportunity to tell me of their travel horror stories, warning me of anything and everything imaginable.

It being 2017 at the time, I went straight to the best source of accurate information I could think of- Instagram! I began to follow #egypt. Every day, I would see travelers posting selfies in front of the pyramids in Cairo, sharing about their adventures along The Nile, exploring temples and ruins and posting about local restaurants and events. I read numerous travel blogs -my favorite being https://alittlenomad.com and would check the Safety and Destination Updates on the G Adventures and Intrepid (another small tour group company) websites. There was no evidence of any tours being cancelled or in danger for many years, thankfully. Having traveled with each of these companies before, I knew they wouldn't be conducting tours if it were not safe to do so. I also knew that if there was any unrest or trouble once I was in the country, they would reroute or cancel the tour and do their best to ensure the group's safety. As far as I could see, Egypt was safe!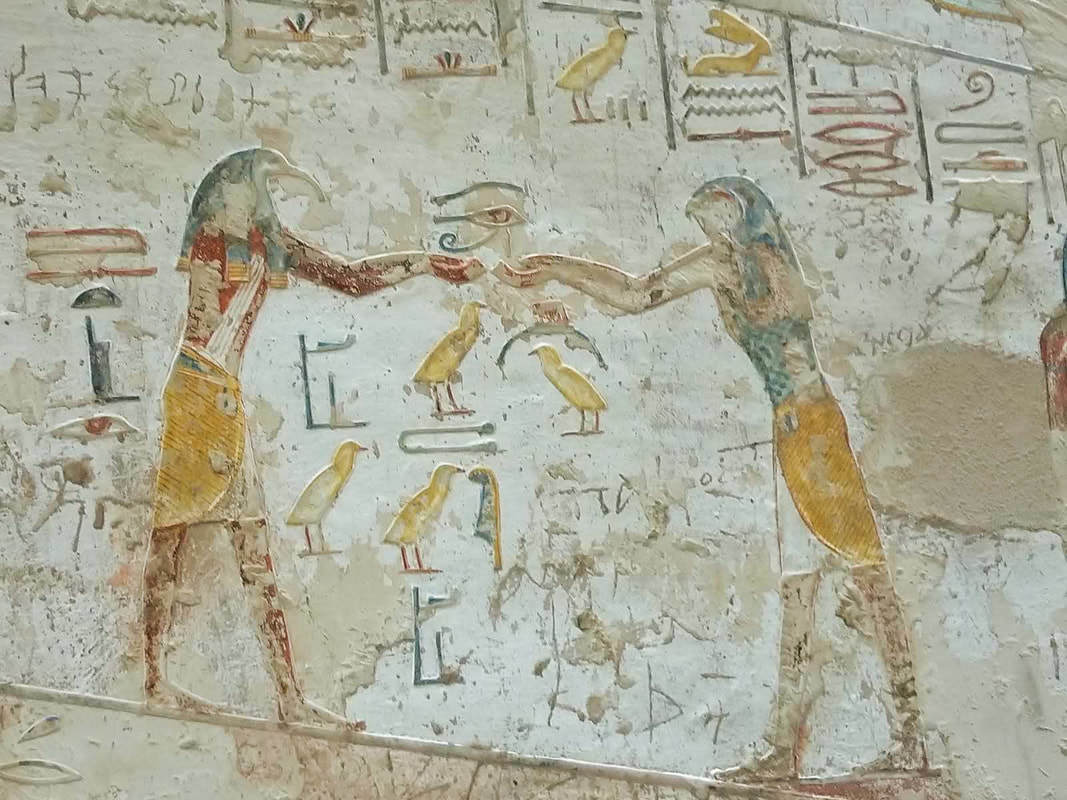 I was feeling quite reassured until I checked the Government of Canada Travel and Tourism page. "EGYPT- AVOID ALL NON-ESSENTIAL TRAVEL". "The Sinai Peninsula- Avoid any trip". Once again, I took to Instagram… #dahab and #mountsinai were my new favorite threads. I was determined to climb Mt. Sinai and my friend Rey Page (artypeg.blogspot.com) - artist, traveler and author- had said I absolutely had to spend time in Dahab! No sign of any concerns for weeks and months on end, as my trip approached. But should I base my comfort level on social media and blogs vs the Government of Canada website? Being cautious, I visited "The Registration of Canadians Abroad" website and entered in all of my personal information and the dates and locations as I planned for the trip. I made sure I knew the contact information of the Canadian Embassy in Cairo (which happened to be right near the hotel I booked!).
As well, I spoke with my travel agent, Alex, about my concerns and he liaised with his contact in Cairo. According to her, all was safe and well- she encouraged taking normal safety precautions as any traveler would in any country, as any person would even in their home country.
I understand why people would be uneasy about planning a trip to Egypt- so much of what is shown to us in the west about The Middle East is not reassuring nor settling- it does not instill any sense of safety. It isn't just 1 news program or news article here or there either- it is years, or more so decades of war stories from this area of the world.
Despite all of the worries from friends and family, something in me knew that I would be ok on this trip. I trusted that feeling (even if little bits of fear would arise in my mind from time to time) and on December 10, 2017- I departed for Cairo!
Looking back, I am so glad I did not let fear stop me from exploring that amazing country! Some useful tips are below- they pertain to travel in Egypt but it is information that would be useful for any travel/any solo travel.
When planning to arrive in a new country, I always like to pre-book my airport transfer. It saves having to haggle with taxi drivers or trying to arrange something upon landing. In this case, I believe my hotel included this upon booking through Expedia.
A comfortable and safe hotel is always something I treat myself to when arriving after a long overseas transit. For Cairo, I booked my first 2 nights at the Fairmont Nile City Hotel. Pulling up to the hotel and seeing the Canadian flag was extremely comforting when I arrived late at night. I was upgraded to a suite and the next morning, I woke up to a stunning view of The Nile out of the floor to ceiling windows right beside my king size bed.
Whenever I travel overseas, I drink bottled water. While I am conscious of the impact bottled water has on the environment, I have had the unpleasant experience of having amoebic dysentery and salmonella (which the doctor suspected was typhoid fever) while in Peru in 2009. I know one can buy water filters or use iodine drops to purify their water,though I personally don't feel comfortable taking any chances. This being said, in many countries, I have been told middle to higher end restaurants and hotels use purified water to make their ice and also when serving water in general.
Working with a travel agent, such as Alex from Travel to Discover, allows you to connect with tried and true, respectable local tour companies. Alex connected with a local agency in Cairo to help me arrange transport to the airport (providing not only a driver but also a companion). En route from the Fairmont to the airport, on my way to the Sinai Peninsula, the driver's car broke down- the companion was able to call for a new driver in a timely manner, to where I wasn't delayed at all in getting to the airport. The companion even ensured I checked in alright and found my departure gate! This was above and beyond excellent customer service! I cannot remember the cost of these private transfers but it was reasonable for the security it provided, there's no doubt there.
When I travel overseas, I usually do not purchase a data plan for my smart phone. I often use the free Wi-Fi in hotels or other public spaces. This being said, on my last night in Cairo, a friend in Cairo arranged something similar to an Uber driver for me. The unfortunate part is that his cell phone died upon picking me up and she was unable to ensure my safety while en route to meet her for dinner. He could not speak English and did not know where he was taking me. It was taking forever for his phone to charge even 1%. In this scenario, I did choose to turn on my data and was able to communicate with my friend. From a safety perspective, perhaps it is a good idea to ensure you have a way to contact your family or friends at home or someone local in the event that you need to.
In Egypt, most of the hotels I stayed in (except the one in the seaside beach town of Dahab) had metal detectors at the front entrance. Also, all of the tourist sites, such as the Great Pyramids of Giza, the Valley of the Kings outside of Luxor, or the temples in Abu Simbel, had metal detectors as well. Women's purses or peoples bags would go through a scanner too. Perhaps for some, this increased level of security could feel off putting but for me, it did put me at ease.
There are regions of Egypt that are not advisable for tourist travel, even according to the Egyptian government. One of them is called The White Desert. In planning my trip, I had been captivated by Crystal Mountain in the Bahariya Oasis but I decided to not take any chances.2 months before my trip, there was talk of extremist groups being active in that region. This being said, a woman I traveled with for my G Adventures tour did go camping in this area for a couple of nights after our tour ended and had an absolutely great (and safe) time. Do your research and see what feels right for you- even Alex's contact in Cairo advised not entering into this region- in this case, I don't mind having missed out on this area of Egypt.
I know many people have encountered pick pockets in countries such as Guatemala, Greece, France, India etc I am fortunate to never have had this happen to me. No one I was traveling with in Egypt had this problem either. I usually tend to travel with a purse and I hold it close to me when in large crowds on when using public transport. This is really the only safety tip I adhere to while traveling- also, I suppose I never carry a large amount of money with me when out and about.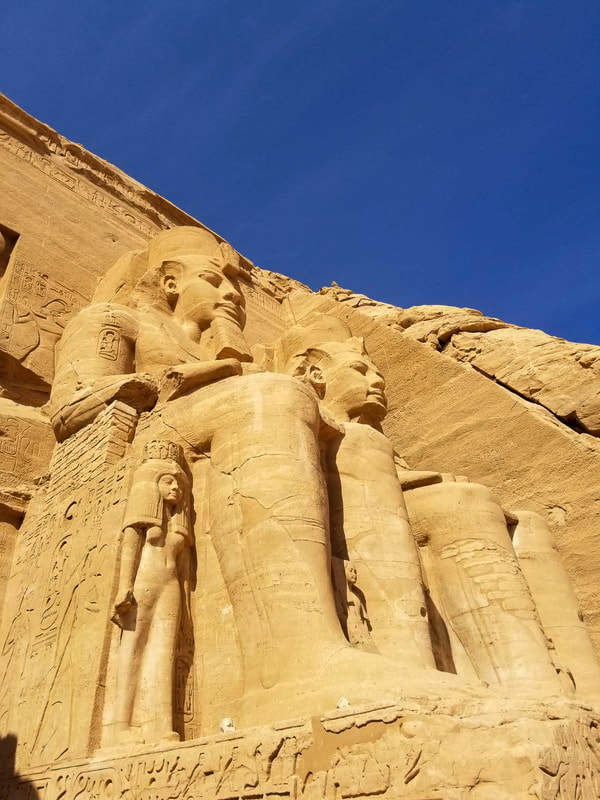 On my last day in the country, I relaxed at my hotel- resting and writing out 37 postcards for friends and family around the world. I heard there had been an attack at a church just outside of Cairo, I knew the country had felt very safe to me for the last 3 weeks. Id highly recommend considering traveling to this beautiful country- Egyptians are some of the warmest and kindest people I have met in all of my travels, the landscapes are beautiful and the temples and ruins are otherworldly.
If you are thinking of planning a trip to Egypt, reach out to Alex at Travel to Discover- whether it be an independent trip, a small group adventure or a private tour for your family, he can help arrange everything, to ensure you a safe and enjoyable adventure of a life time!
AUTHOR
Jennifer Sych is an adventuress. She appreciates beauty while traveling, whether it be while watching the sunrise beside the Himalayas in Astam, Nepal or while sailing down the Ganges in Varanasi, India. She resides in Winnipeg, Manitoba, Canada.